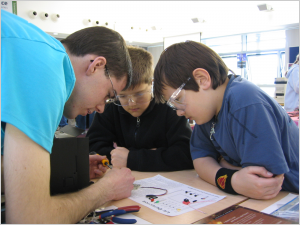 National Science and Engineering Week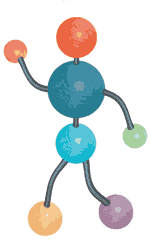 Next year's Science and Engineering Day
will be on
Saturday 12th March 2016
O

ur Science and Engineering Day event won the British Science Association's award for the Best Engineering Event in 2009.

British Science Week 2015 was a ten day programme (13th to 22nd March) of around 5,000 events running throughout the whole of the UK, celebrating science, engineering and technology and their importance in our lives.

Here at the University of Southampton we celebrated the Southampton Science and Engineering Festival.

Electronics and Computer Science offered a variety of activities at:

This event took place in Garden Court and other locations at the Highfield Campus.

Families were invited to discover fascinating exhibitions, interactive displays and talks and demonstrations at Science and Engineering Day at the Highfield Campus, University Road on Saturday 14th March. This stimulating and fun day had something for all the family.

This event was free of charge and no booking was necessary. The local newspaper made a video of some of 2010's exhibits.

Please note: Children under 14 needed to be accompanied by an adult.
£5 per kit

Build yourself and take home a MadLab gadgets for £5. You will learn how to build on a printed circuit board and how to solder.
There were yet more ECS activities in Building 67.
† Yes, we know this is more than a week…dan@ecs.soton.ac.uk